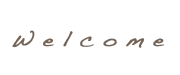 The story of the Flying Dutchman…
How it all began,

Growing up in a horse family, Rutgers equestrian career started very early on. He helped his father with his beloved Welsh Ponies which he bred and showed all over Holland.

Later he came upon the idea to sell equestrian products from the trunk of his car, as demand continued he decided to start selling from stable to stable! It didnt take long to gain recognition and soon the Flying Dutchman was born!

During this time, the South-African Para-Olympics team was searching for suitable horses for the competitors. Rutger founded the horses and they went on to take Silver Medal in Athens in 2004 and Gold Medal in Beijing in 2008. Off the back of this success he now sources and provides top level sporthorses to clients worldwide. This has now become the most sucessful branch of the Company.

However the sales of equestrian supplies and building of horse trucks remains a priority. His partner Helena has made a huge contribution to the success of the Company. Helena has become a popular and well known figure on the show circuit with her dedication to the latest trends in the clothing lines as well as custom made italian boots, luxury bags etc.

To complete the family run business, their two beautfiul daughters Serena and Selma, are following in their parents footsteps. With their love of horses and interest in the day to day runnings of the shop, the continuity of the company is guaranteed ........ and the Flying Dutchman lives on .